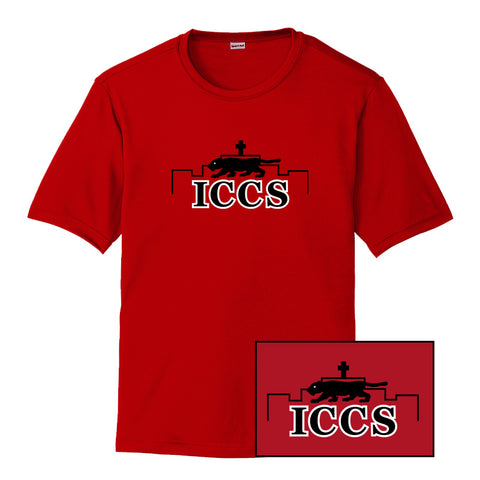 ICCS Red Shirt - Full Chest (Dri-fit)
Dri-fit Material
Pre-K through 5th grade are only allowed to wear the Full Chest design.
This is the official ICCS Spirit Dri-Fit Shirt.
This is the only t-shirt that may be worn on field trips.
It is also an acceptable t-shirt to be worn on any school T-shirt Day as announced in the Panther Press or Cub Notes.
Please note that when ordering for small children, Average-sized Pre-K and Kindergarten students can fit comfortably in a Youth Small (6-8).
Local Pickup options are available. Your order will be printed within 3-5 business days.